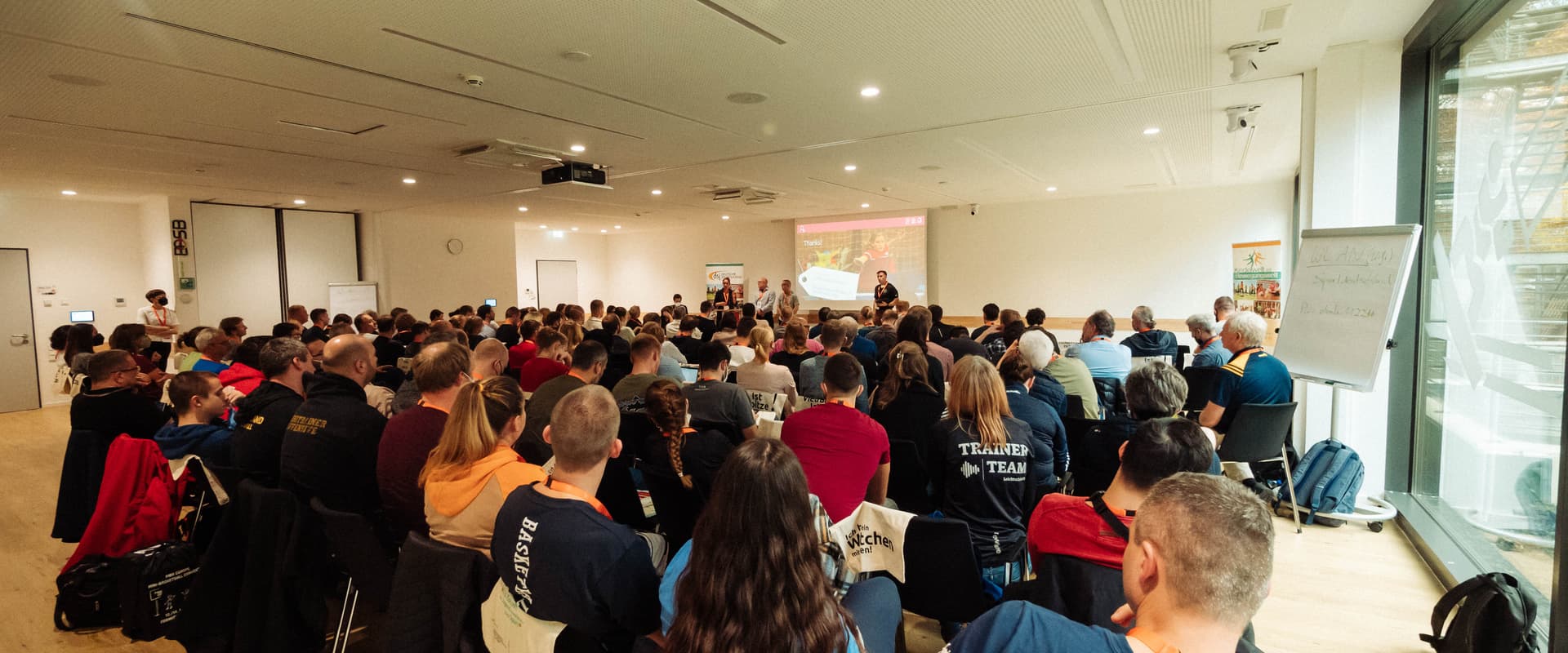 6th Annual ICK Conference Takes Over Frankfurt
Posted on 19th November 2022
The 6th Annual ICOACHKIDS Conference took place on the 18th-19th November 2022 in Frankfurt Am Main, Germany in front of our first face-to-face audience since 2019. We were excited to welcome over 200 participants at the DOSB campus with our fantastic hosts the DSJ.
We were also joined by a group of international experts who offered their insights through presentations, workshops and practical sessions. Our expert group included:
Professor Joe Baker (Canada), Professor Kevin Till (UK), Dr. Irene Faber (Netherlands), Dr. Anje Hoffman (Germany), Mariette Brewhoewer (Netherlands), Jon-Paul St. Germain (USA), Damir Dugandzic (Germany), Anna Kavoura (Greece), Declan O'Leary (Ireland), Nicolette Schipper-Van Velhoven (Netherlands), Kris Van Der Haegen (Belgium) Alan Ibrahimagic (Germany) and many more that can be found in our programme HERE. 
We also streamed all of the keynote sessions with audio in English, Spanish, French and German. You can find these videos in the links below