Taking Action Against Child Abuse in Sport
Module 5
In Previous Sections, we have laid the foundation to create a greater understanding about what safeguarding and protecting is about in sport. Sadly, despite all our efforts, there will come a time when we are faced with a situation where we have to intervene. In this section, we are going to provide an introduction to what to do when this happens. Again, we can't emphasise enough that if you coach children regularly, you should look to complete a full course on this topic.
In relation to taking action on a child protection issue, you may find yourself in two main positions.
1. Someone confides in you: A child, another participant or an adult may come to you to either make an allegation against someone or to raise a concern.
2. You suspect something: You yourself may suspect that something is not quite right with a child, another coach or a parent.
Your next step is vital. Each organisation or club, as part of their child protection policy should have designated child protection officers in post and a clear acting and reporting protocol. Everyone working at the club should have been briefed as to who the officers are and what the protocol is.
If you haven't, STOP reading this section NOW and phone your club director to find out.



Summary of what to do: 
In summary, this is what you need to do when you are facing a child protection issue (Remember there may be a specific protocol in your country/area):
1. Stay Calm: Stay calm, particularly if a child comes to you with a concern.

2. Reassure: Reassure the person confiding in you that they are doing the right thing by telling you and that you take them seriously

3. Be Honest about Confidentiality: Make sure they understand that you may have to share the information with other people, so you can get help

4. Ask, But Don't Overwhelm: Ask questions if clarification is needed, but do not overwhelm

5. Listen and Remember: Listen and remember as much information as possible. You will have to write a report afterwards

6. Do Not Confront: Do not approach the alleged abuser

7. Report: Report the incident to the club's welfare or child protection officer

8. If at Risk, Call the Police: Only in extreme circumstances when the child is at imminent risk, contact the police or social services and stay with the child until they arrive


Remember, your job is to listen to the concern as carefully as possible, so you can relate it to the child protection officer. They will liaise with parents and the relevant authorities. But let us say this again: your job is not to fix it or to confront the abuser.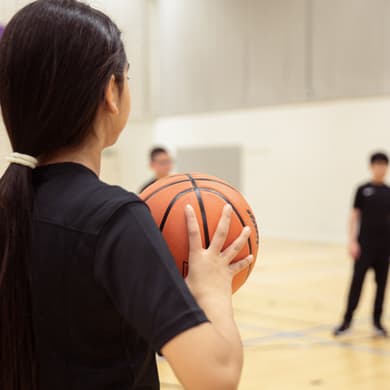 NEXT SECTION
Let's take some time to reflect on these ideas and in the next section we will talk about staying safe as a coach
PLEASE NOTE
Safeguarding and Protecting Children in Sport, while important in every country, fits within a different best practice/legislative framework for each country. Because of this, please check the specific laws, policies and procedures that are applied in your country. Also check the information and advice provided by your sports sector and your sport's national governing body/federation.
What is included here are GENERAL GUIDELINES. These are primarily based on UNICEF Safeguarding in Sport Guidelines.
Please see - https://www.unicef.org.uk/spor...;
In order to comment on this page, you must sign in or register.