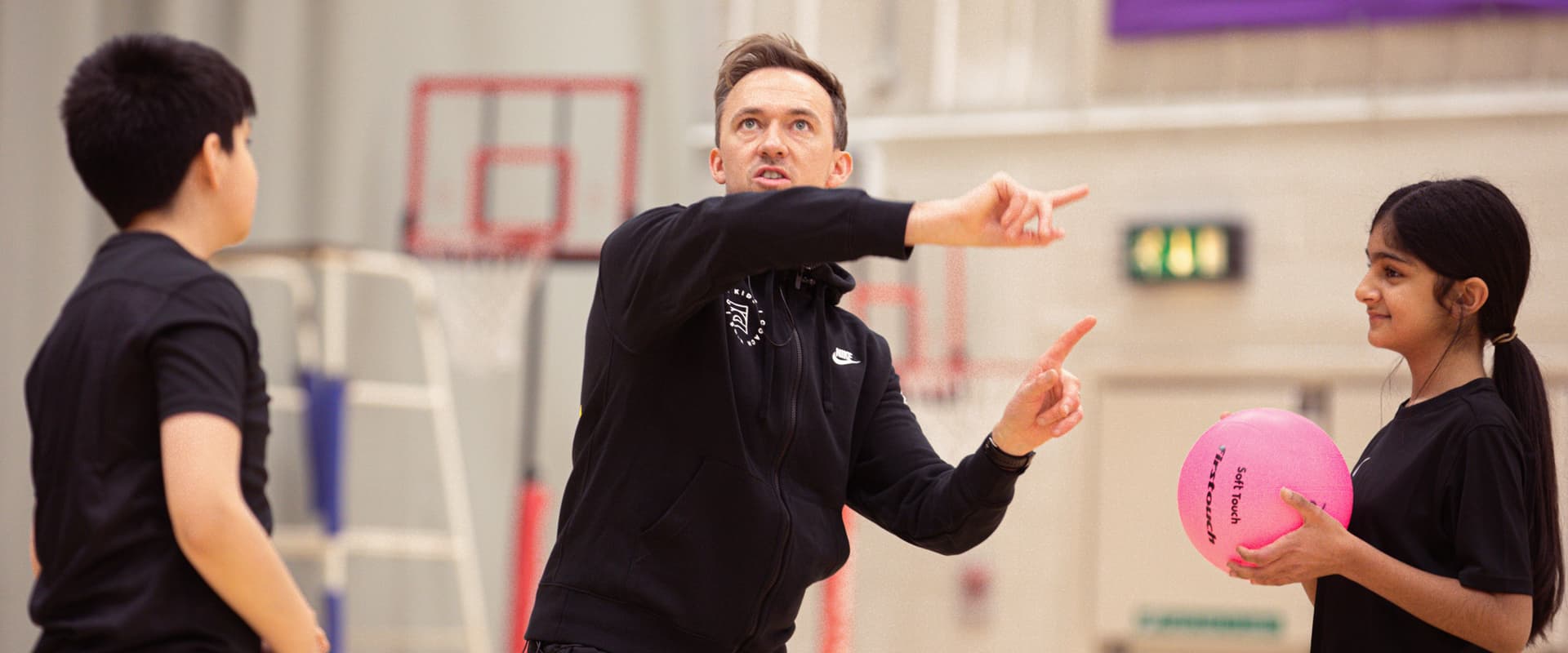 The STEP Model of Differentiation
Adapting your coaching to children at different ages, stages and abilities is essential to making sure that children have positive experiences of sport and physical activity. 
A simple adaptation tool that can aid modification in any part of the Spectrum is the STEP model. This acronym represents elements of activities we can modify to make them more inclusive like: SPACE, TASK, EQUIPMENT and PEOPLE.
Space
Space can be modified in many ways. For example, increasing or decreasing the playing area depending on the mobility of the participants or varying the distance to a target.
Task
The Task can be varied in many ways too. For example, trying different ways of performing the same task – such as throwing a ball overarm, underarm or with both hands, and breaking skills down into smaller component parts.
Equipment
The Equipment can also be modified too in multiple ways. For example, using different size balls to suit the abilities of the participants or using bell or sound balls to assist players who have difficulty in tracking ball movement.
People
People can be organised in different ways to support inclusive practice. For example: match players of similar ability in small-sided or close marking activities or balance a team game by playing with teams of unequal numbers where a few players with higher ability can play against a bigger team of players still developing their abilities.
Watch the video below, presented by Sheelagh Quinn of Sport Ireland to dive even deeper into the STEP model.
Let us know how you have used the STEP model in the comments below!
In order to comment on this page, you must sign in or register.