Coaching Girls Guide
by Nike Made to Play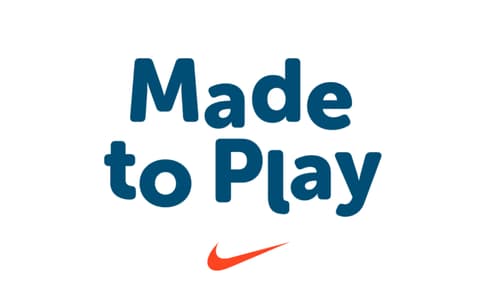 Nike Made to Play
The following content is the property of Nike Made to Play. Nike and ICOACHKIDS annouced a partnership in 2020. Both organisations are committed to improving the health, wellbeing and participation of young people in sport and physical activity, by improving the quality of coaching.
THIS GUIDE IS DESIGNED TO SERVE PROGRAM LEADERS AND COACHES WORKING TO RECRUIT AND RETAIN GIRLS (AND GIRL-IDENTIFYING YOUNG PEOPLE, ESPECIALLY THOSE MOST LIKELY TO BE EXCLUDED FROM SPORT).
THE GOAL OF THIS GUIDE IS TO HELP COACHES CREATE SPORT SPACES THAT ARE MORE INCLUSIVE AND WELCOMING FOR GIRLS AND OTHER YOUNG PEOPLE ON THE
GENDER SPECTRUM WHO ARE TRADITIONALLY MARGINALIZED FROM SPORT. MUCH OF THE RESEARCH CITED IN THIS GUIDE IS FOCUSED ON OVERCOMING BARRIERS THAT GIRLS FACE IN BRINGING THEIR WHOLE SELVES TO SPORT. AND WHILE WE KNOW THAT YOUNG PEOPLE WITH DIVERSE GENDER IDENTITIES CERTAINLY FACE ADDITIONAL BARRIERS TO INCLUSION IN SPORT, WE BELIEVE THAT MANY OF THE LESSONS LEARNED ABOUT COACHING GIRLS CAN DISMANTLE SOME OF THOSE EXCLUSIONARY PRACTICES IN SPORT. WHEN PROGRAM LEADERS AND COACHES BECOME MORE CURIOUS ABOUT HOW TO PULL MORE YOUNG PEOPLE- ESPECIALLY GIRLS AND TRANS GIRLS- INTO SPORT, WE CAN MOVE TOWARD A SYSTEM THAT WELCOMES ALL YOUNG PEOPLE, NOT REGARDLESS OF WHO THEY ARE, BUT BECAUSE OF WHO THEY ARE. THIS BUILDS FROM THE WOMEN'S SPORTS FOUNDATION'S APRIL 2019 REPORT COACHING THROUGH A GENDER LENS 1 AND THE WORK OF OTHER RESEARCHERS AND PRACTITIONERS IN THE FIELD.


THE GUIDE TAKES LEARNINGS AND RESEARCH, AND TRANSLATES THEM INTO ACTIONABLE TOOLS. THESE RECOMMENDATIONS HAVE COME TOGETHER BASED ON A REVIEW OF THE RESEARCH ON GIRLS IN SPORT, A CONVENING OF EXPERTS AND LEADERS, AND TESTED WITH COACHES WORKING IN THE FIELD.
YOU CAN DOWNLOAD THE COACHING GIRLS GUIDE BELOW
TO FIND OUT MORE ABOUT NIKE MADE TO PLAY, CLICK HERE
In order to comment on this page, you must sign in or register.